Stilo Fetti is a historic shop specialized in the sale of fountain pens and writing instruments. It is located in the heart of Rome - the Eternal City - on Via degli Orfani, 82, just a two-minute walk from the Pantheon.
Founded in 1893, it now boasts over 130 years of activity, which for customers means assistance, quality, and guarantee.
A reference point for collectors and lovers of writing and fountain pens.
VERBA VOLANT, SCRIPTA MANENT

This is how the Romans used to say, raising with this saying a monument to writing
Stilo Fetti is the official dealer of the Montblanc (shop-in-shop), Parker, Waterman, Cross, Montegrappa, Lamy, Pelikan, Caran d'Ace, Aurora, Faber-Castell, Columbus, Sheaffer, Visconti and Officina Leonardo brands.
Stilo Fetti provides its customers with all its passion and preparation for the world of fountain pens and major writing instruments, with on-site engraving and repair services, both for antique and modern pens.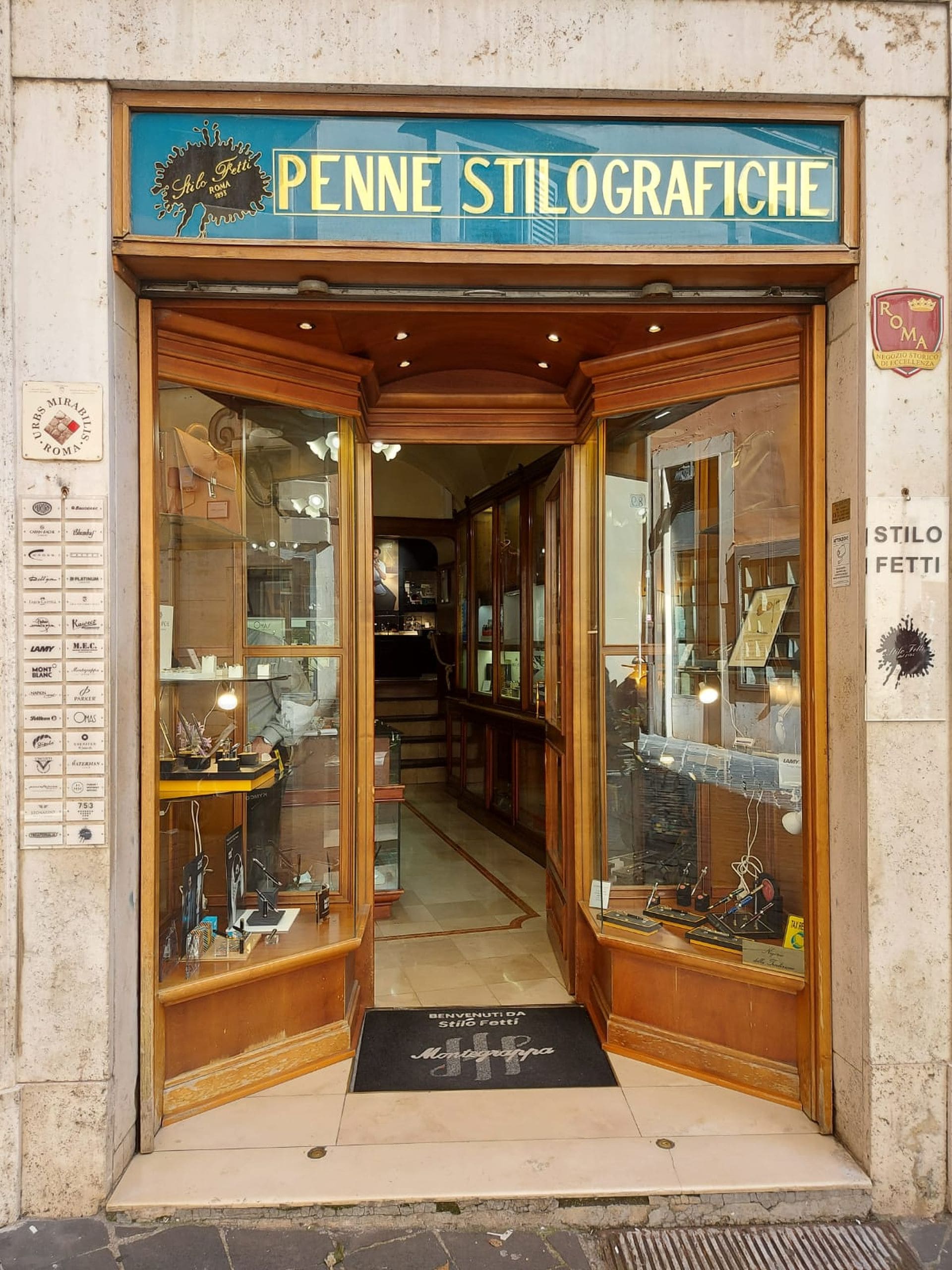 The company staff is always ready to give any technical explanation to anyone and at the same time always understands what the customer wants in order to find a suitable solution.
The shop was founded in 1893 by Emanuele Fetti: the goods sold at that time were quite different from those of today. Only a few years earlier, in 1883, Lewis Edson Waterman made the first fountain pens with retractable nibs. Emanuele, fascinated by this scent of innovation, introduced these new instruments alongside nibs, quills, postcards and reams of paper... The rest is history!
"E' da ormai molti anni che mi servo dalla famosa ditta Stilo Fetti, il personale è sempre stato disponibile e cortese, servendo con educazione, gentilezza e professionalità."
"Ho conosciuto da poco tempo questo negozio ed ho scoperto il meraviglioso mondo delle penne. Ampio assortimento e disponibilità tecnica."